The BioProcess Institute is highly experienced in Performance, Exposure, and Analytical Testing on both single-use and multi-use components. Our keen awareness, trade-secreted methods, and profound knowledge in all areas of bioprocess testing are our competitive advantage.
Our niche is customized BioProcess testing methodology and we want you to benefit from our experience.  We perform testing services for both End Users and Suppliers/Manufacturers on a variety of bioprocessing components including: single-use assemblies, hygienic gaskets, hoses, valves, diaphragms, tubing, and filters.
We believe the process is the priority. We are uniquely equipped to provide Suppliers with a well-informed and independent assessment of how the product performs and how its performance and expected endurance compares to others on the market.
Suppliers come to us for BioProcess Testing services including:
Prototype Testing and Development to Help Single-Use

Application Range Determination

Qualification Testing

Critical Attributes

Supplier Certification of Conformance (e.g. USP Class VI, ISO)

Capability to Meet Requirements (BPE)

Supplier Performance Certification

Voice of Customer (VOC)

Supplier Process Capabilities (SPC)
We help End Users select the correct component or material for their process lines and product goals.
End Users come to use for Testing services including:
Investigations/Emergency Response Testing

Testing to solve a problem

Consulting

Non-Conformance/Corrective And Preventive Action (CAPA)

Identifying the Best Components and How to Use Them

Application Range Determination

Cleanability Testing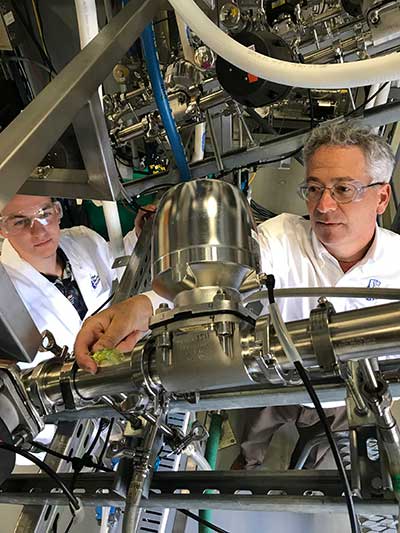 The BioProcess Institute is proud to publish BioProcess Performance Reports® (BPPR®). As an independent 3rd party testing laboratory, BPI developed these in direct response to the industry's need for component performance data. Everyone wants the data, but the price tag of commissioning customized testing on such a large scale can be very high.
BPPRs® contain all the information you need at a fraction of the cost. They provide objective foundational data compiled by evaluating and comparing commercially- available bioprocess components after subjecting them to simulated process test conditions and can be used as benchmarks for new components
BPPRs® are designed to be expandable and tailored to your specific needs while leveraging core information in each existing report. You can use each, or any, of them as a bridge to assess alternative process parameters. Our clients have relied upon them to support investigations and change controls as well as to gain perspective on competitors.
Throughout our collective career, BPI engineers and technicians have witnessed numerous examples of process failures where there was little to no information to reference. Whenever there is a failure or a contamination, it seems that the same four components are always at the top of the suspect list: gaskets, diaphragm valves, O-rings, and hoses/tubing. However, we have found that, while failures do occur, seldom are they the direct result of component malfunction, but rather to component misapplication.
We value the importance of understanding the "little guys" in your process lines. Currently four BioProcess Performance Reports® are available (EPDM, PTFE, and Silicone Hygienic Clamp Gaskets and Diaphragm Valve Diaphragms) and more are on the way.
The three goals of each BPPR® are (1) to provide process application data for the evaluation of component performance; (2) to help determine service life; and (3) to provide a basis for the comparison of different components.
Contact us for information on how to obtain your own copy(ies) of a BioProcess Performance Report®.